Who is causing Lebanon's famine? Why and by what right?
Remembering the recent times when the Lebanese were getting warmed up and so excited to participate in rebuilding Syria and getting rich…
Up until the Lebanese banks started closing their doors to their customers following October 17th 2019, most Lebanese had bank accounts and access to their monies.
By now we know as early as August 2019, Riad Salameh's Central Bank had already started pimping local banks like "Société Générale" to remove hard currencies mainly US dollars from public hands in exchange for freshly printed LL with grossly unrealistic high interest rate returns. Obvious Mr. Salameh was aware his scheme was an unsustainable bubble.
A peculiar picture became noticeable when US treasury envoys started visiting Beirut more frequently to meet with Mr. Salameh before and after the so called "Spontaneous Revolution". One question comes to mind: As Central Bank governor is Mr. Salameh truly independent and free to make the best financial and monetary decisions for Lebanon and its peoples without foreign interference?
US financial auditors get access to every bank account in Lebanon supposedly to identify and prohibit money laundering and corruption yet they failed to notice the looted billions of dollars being transferred systematically outside the country before and after Oct. 17th.
Could those corrupt politicians behind their local networks been not only encouraged and protected to rob the country's wealth but also directed to transfer their capitals abroad to force local currency devaluation as a tool to starve the people and cause civil unrest? Even banks own hard currency corporate accounts have been transferred abroad to foreign save havens.
Is it also a coincidence now that Lebanon is getting ready to reopen the airport, such an aggressive misleading campaign is underway with the intention to frighten and discourage returning Lebanese from bringing badly needed fresh dollars home by telling them their dollars will be confiscated upon arrival?
Mr. Salameh controlled and stabilized the LL for decades in spite of corruption and looting that proved none the less to coexist with functioning economy as long as the looted wealth remained in the country's financial and economic system regardless of who owns it and, as long as there is trust in the Lebanese banking system (
that survived 15 years of civil war
); it has been business as usual for the local currency to hold its value and for locals to enjoy stable cost of living so long expatriates were sending money home, retirees transferring personal wealth to retire in their motherland and tourism staying healthy. That's how Lebanon prospered for all those years; the Virgin Islands are no different…
So what's happening now? What happened to Mr. Salameh financial engineering? Did he lose his magical powers to protect the LL overnight or is he the one manipulating its value by orders from above?
Is it a coincidence Lebanese and Syrian currencies started losing value simultaneously? Does "Caesar Act" which is considered illegal by International laws have something to do with Lebanon's sudden economic meltdown leading to its collective famine?
Needless to say, about $27b deposited in Lebanon's banks belong to Syrian nationals who are not necessarily pro Syrian regime but can certainly help the Syrian people rebuilding their country. In the meantime many Lebanese investors were looking forward to benefit from such opportunities. Instead they are finding themselves in the wrong place wrong time.
Under Caesar Act Lebanon's miserable role is to act like a cork to seal the Syrian bottle regardless of the welfare of all Lebanese people "good" or "bad". Ironically, Hezbollah is the last/least group to be affected since they don't own bank accounts and their actual dollars becoming the envy of those who trusted the system and their Western allies.
Incidentally, Caesar Act must have been inspired by Lebanon's notorious "Baltajiey". Just like no entrepreneur in Lebanon can get a venture or factory approved to build or manufacture consumer goods unless Jumblatt, Frangieh or Berri are made business partners without investing a penny thanks to their well positioned ministers in governments over the past 30 years, Trump's role under Caesar Act in Syria is somewhat identical. As President, he is given exclusive rights to remove any restriction against entities that want to do business in Syria as he chooses. In other words, if Syria chose to hire only American companies to rebuild which is Trump's specialty BTW, Caesar Act fades away and remains only a shadow or a threatening tool in the background as it has been for a while until now.
Needless to say, Caesar Act is aimed mainly against Russian, Chinese and Iranian companies hoping to do business in Syria. If human rights were really Trump's passion, he wouldn't be enjoying special relationship with MBS. Even Israel, Trump's closest ally has been seriously warned about Chinese contracts. Germany warned about the gas pipeline with Russia, Turkey was punished with currency devaluation for buying military equipments from Russia, EU and Australia forbidden to take advantage of Huawei superior 5G networks and the list goes on.
As far as Lebanon's situation goes, there is no telling how far this experiment of mass starvation against a pro Western country like Lebanon executed precisely by the West will go on. Notably, David Schenker followed by Mike Pompeo and now Dorothy Shea took the time to reply to SHN latest speech signaling that their administration concerns about their allies losing faith in them is becoming real.
There is no doubt when desperation hits bottom which is not far away, no one will be able to stop a population having nothing to lose from blasting through barriers and borders across into Syria systematically. And once Eastern and Southern Lebanon opens up with Syria and start enjoying 24 hours electricity and their produce finds its markets eastbound as well as exporting construction/building material with jobs opportunities for the Lebanese, by then the new reality sinks in and becomes irreversible.
A new world order is in the making. Covid-19 has accelerated its evolvement. Those chasing the USD for salvation might be in for a very deceiving surprise. Going east is not as risky as we are lead to believe. There is a herd of Genies already out of their bottles…
Here is a hint: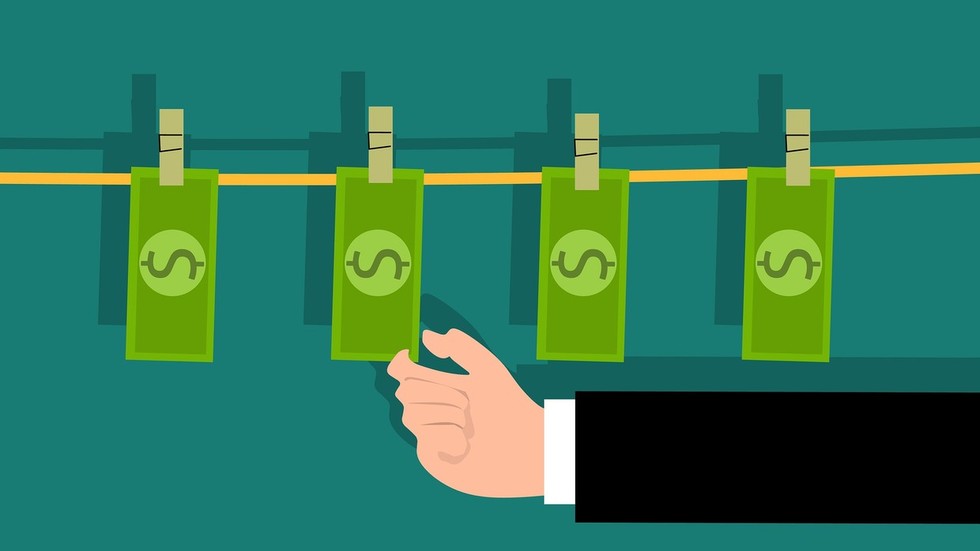 The entire American economy is just a facade for money-laundering' – RT's Keiser Report
www.rt.com
Here is a reminder:
Last edited: