Myso
Active Member
Orange Room Supporter
The New York Post reported Tuesday on a high-profile divorce. To be specific, a woman has claimed in court papers that her husband has been cheating on her, carrying on with married Rep. Ilhan Omar.
www.washingtonexaminer.com
A Washington, DC, mom says her political-consultant husband left her for Rep. Ilhan Omar, according to a bombshell divorce filing obtained by The Post. Dr. Beth Mynett says her cheating spouse, Tim…
nypost.com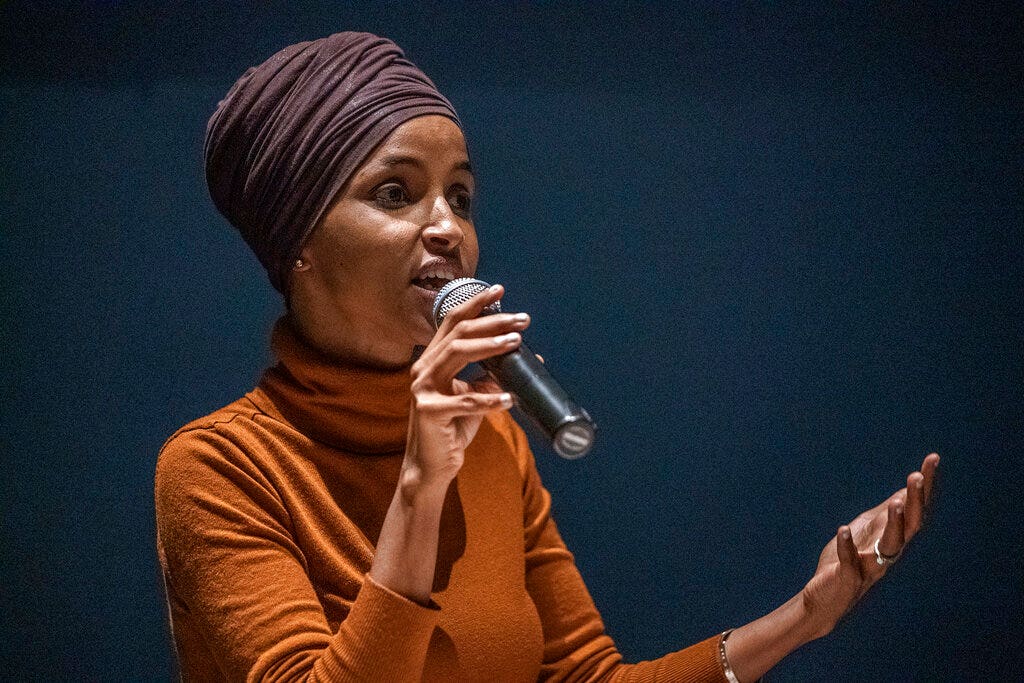 The conservative, Virginia-based National Legal and Policy Center filed a complaint against Rep. Ilhan Omar, D-Minn., with the Federal Election Commission (FEC) on Wednesday, alleging that the lawmaker used campaign funds to illegally reimburse her purported paramour for personal travel expenses.

www.foxnews.com
Meme I created for the occasion: