Jo
Administrator
Master Penguin
In response to the United States Air Force's LAAR program and the growing requirement for light counter-insurgency aircraft, Air Tractor developed an armed model, the AT-802U, in 2008, with engine and cockpit armor, a bulletproof windscreen, self-sealing fuel tanks, and structural reinforcements for the carriage of 9,000 pounds (4,100 kg) of payload.
A reinforced wing spar was certified for 12,000 hours of flight time, and the AT-802U was displayed in 2009 at the Paris Air Show. The AT-802 has also been used in counter-drug operations in the USSOUTHCOM AOR by the U.S. Department of State as a delivery vehicle for herbicides and defoliants over narcotics production facilities.
Name: Air Tractor AT-802U
Date to be delivered: 2016
Selling country: United States
Quantities Ordered: Unknown
Why is the Air Tractor AT-802U now getting all the media attention, as a potential target for the LAF ?
In mid 2014, the US was looking to provide Yemeni Air Force with Air Tractors in order to help them with their fights against insurgents. (source:
US looking to furnish Yemen with precision-strike aircraft - IHS Jane's 360
Now, that the Air Tractors are ready for delivery, Yemen is at war and the US might have changed their minds fearing those advanced planes would fall in the wrong hands.
Looking for a fast solution, the LAF jumped in and is trying to shift the delivery of these planes to Lebanon.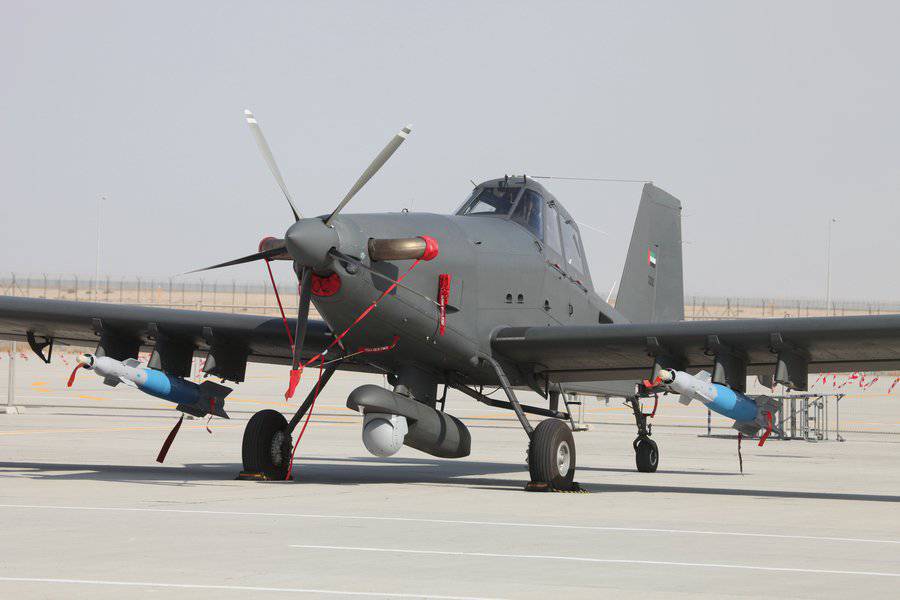 Interesting to know
. Maximum speed: 370 km/h
. Range: 2,900 KM
. Endurance: 10 hours
. Service ceiling: 7,600 m
Armament:

. 8 hardpoints for up to 9 4,100 kg payload, including but not limited to:
. 1,100 kg 450 kg smart bombs
. 8 × AGM-114 Hellfire laser guided missiles
. 70 mm Hydra 70 folding fin aerial rockets
. 2 × GAU-19 .50-calibre (12.7×99 mm) gunpods
Compared to the Cessna we have, the Air Tractor is a beast and a firing machine, carrying up to 12 Hellfire missiles and up to 4 Tons of laser guided bombs/rockets.
Watch it live in action

Watch the first 1:30 minutes to see it performing and see what kind of capabilities it has