𓍝𓂀𓄃𓇼
Active Member
Orange Room Supporter
Disclaimer: I'm not saying that Twelver Shiahism is Sumerian Paganism or extended it from it in the classical sense. I personally believe every modern religion goes back to old pagan traditions (mostly unknowingly), since knowledge in my world view is remembering older ideas (Platonism).
But anyway, I came about this striking parallel and thought some of you might be interested. It's around the story of the God Tammuz (Dumuzid) in Babylonian mythology. A lot of similarities in how he dies and how Imam Hussien dies. And how he is grieved for in funeral processions on a yearly basis by Iraqis. And what it symbolized for his worshipers. We also find the same grief for Zeinab but towards the Goddess Inanna.
يعتبر موت وقيامة الاله تموز (دموزي ) احد الطقوس التراجيدية المهمة بسماته الاسطورية والطقوسية والفلسفية ، فهو الخزين التراجيدي في روح الإنسان القديم
في وادي الرافدين
.
ولحجم الاضطهاد والعذاب الذي تعرض له الإله ( دموزي ـ تموز ) و علاقة حبيبته الآلهة إنانا – عشتار ودورها الملتبس بهذا الموت المأساوي أدى الى أن تمتلئ المثيولوجيا والآداب السومرية والبابلية بمناحات واساطير وملاحم وطقوس تعزية خاصة بمآسي آلهة الخصب الشهيرة
هذه وغيابها عن الحياة ، ومن ثم قيامتها من جديد ، و يعتبر كل هذا حتى الان من أرقى وأغنى ما كتب في مثيولوجيا شعوب وادي الرافدين .
...

وفي الختام يمسكون به وهو مختبئ في حظيرته في الصحراء . يعذبونه من اجل ان يرسلوه الى عالم الموت الابدي . وبهذا يتحقق كابوسه . لكن اخته تقوم بالتضحية الكبرى عندما تعرض على شياطينه ان تحل محله في عالم اللاعودة كبديل عنه
. وعقابا لدموزي الذي حاول الهرب من قدر العقاب يتم الحكم عليه بان يقيم نصف سنة في عالم الاموات وتأخذ أخته مكانه في النصف الثاني . وعند موت دموزي يعم الجفاف في الكون . عندها يمتلأ قلب الالهة إنانا ـ عشتار حزنا على حبيبها فتصاب بالندم على كونها هي السبب لهذا الجفاف والخراب الذي عم مدينتها ، بتسليمها اله الخصب الى الموت .
فيبدأ شعب وادي الرافدين بممارسة طقوس الحزن مع آلهته إنانا ، وطقس الندم الجمعي على الاله دموزي ـ تموز حتى تتم قيامته من جديد ، عندها يبدأ الخصب في الربيع والصيف بعد الموت والجفاف وهكذا تبدأ دورة الحياة .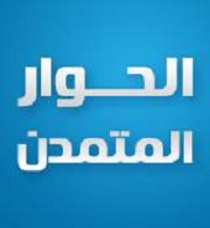 فاضل سوداني - الآلهة عشتار و طقوس الحزن الجماعي لقيامة تموز العراقي
And so there was (1) intense funeral processions of grief done on a yearly basis, (2) stories of defeat and sacrifice for both heroes Tammuz and Innana, (3) happened in modern-day Iraq day where Ashura is perhaps the most popular. But there's, of course, a lot of differences, as a tragic love story is involved, and it included references to hell within a Sumerian context and Tammuz being backstabbed by his close allies.
So I'll leave it to you.